Iowa's Community Empowerment was established during the 1998 legislative session in an effort to create a partnership between communities and State government with an emphasis to improve the well-being of families with young children.  Within local empowerment areas, local citizens are able to lead collaborative efforts involving education, health, and human service programs.  The 2010 legislative session brought about some changes in Iowa's early childhood structure merging Community Empowerment and the Early Childhood Iowa Stakeholder's Council to the current name Early Childhood Iowa (ECI)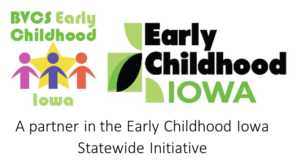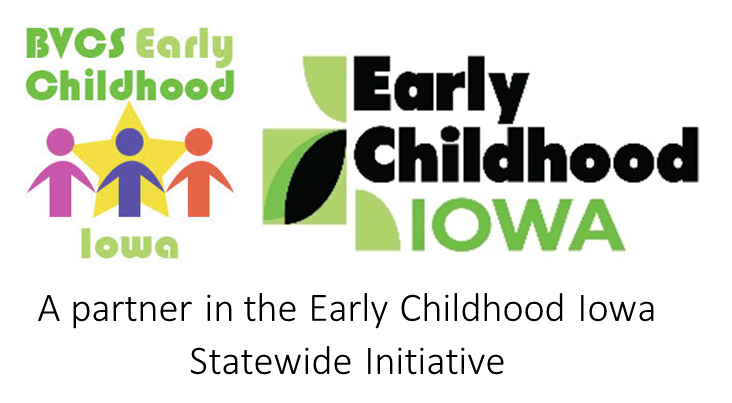 Early Childhood Iowa currently serves 38 Early Childhood Iowa Areas serving all 99 of Iowa's Counties.
Achieving Results:  Every community in Iowa will have the opportunity to develop the capacity and commitment for achieving these results:
Healthy Children

Children Ready to Succeed in School

Safe and Nurturing Families

Secure and Nurturing Child Care Environments
The Early Childhood Iowa legislation established two specific programs School Ready and Early Childhood.  These programs provide funding to encourage communities to "work together" to assist families with children ages zero to five.
School Ready – purpose of funds is to support a comprehensive school ready plan. School Ready funds can fund programs, services and activities to support children prenatal through age five and their families. The funds are separated into two categories Quality Improvement and General.  Each category has specific requirements on how local area boards may use the funds.  Within these two categories the local area boards are to support preschool services for children at risk and family support services (parent education) programs.
Quality Improvement – To improve the quality of early care, health and education programs and services.
Support quality improvement efforts,
Are evidence-based, quality practices and services, that positively affect outcomes for children,
Produce and document expected performance outcomes,
Align with the BVCS Early Childhood Community Plan and identified priorities
Provide funding for staff/administration cost to help the board meet administrative responsibilities.
General – These funds do not have specific requirements, Early Childhood Iowa Area Boards must:
Use the funds to support the early care, health, and education for children prenatal through age five and their families based on a comprehensive needs assessment and Community Plan.
Demonstrate the effectiveness of programs, services, and activities funded through performance measures.
Early Childhood Grants enhance the capacity and quality of child care services to help parents obtain or retain employment.
Early Childhood funds shall be used to increase the quality and capacity of child care environments.   Child care environments are registered child development homes, DHS licensed child care centers and legally operating non-registered child care homes. There are many programs, services and activities that the local board may fund to enhance the capacity and quality of child care for children ages 0-5 based on a comprehensive needs assessment and the BVCS Early Childhood Iowa's Community Plan.
The Buena Vista, Crawford, and Sac Counties Early Childhood Iowa Area (BVCS ECI) was formed in 1998 and received official designation in 1999.  The major concentration of the area has been to support services for in-home visitation through parent supports, provide financial assistance for children to have a preschool experience, offer oral health education/screening/fluoride varnish, assist child care providers to be able to offer quality early care and learning environments.
Collaborative guidance for our Early Childhood Iowa Area is provided by a 3-County Board and three Community Coalitions.  The structure provides communication and cooperation not only for our direct early childhood activities, but also for additional collaboration between participating community partners.  The 3-County Board is comprised of 11 voting members and in addition the Program Director serves as an ex-officio member:  The members are comprised of representatives from a wide variety of citizens and other local providers of services to families and children in the three-county area.
The priorities of the BVCS ECI Community Plan for Early Care and Education include:
Childcare Availability
Mental Health for a Young Child's Development
Building Connecting, Referrals, and Education about services in the communities
Child Abuse Prevention
Currently funded programs that work toward meeting the priorities of the BVCS Early Childhood Iowa include:
Child Care Nurse Consultant

Family STEPS – Family Support
Preschool Scholarships
Business Investment Program
Provider Development
The mission:  To improve the quality of life for children and families by strongly supporting safe environments, lifelong learning and facilitating a coordinated system for community services.
For more information about or to become involved with the BVCS Early Childhood Iowa Area contact the Program Director at bvcs.eci.director@gmail.com